Problems and Goals
The ActionButton "Contact Your Lawmakers" feature wasn't fulfilling the expectations of our customers, and the engineering timeline to fix it was long. Additionally, several high value customers were asking for more flexibility in who their supporters could contact, based on their use of competitors. I audited these competitors, compiling screenshots and Loom videos of functionality to better understand our customers' expectations.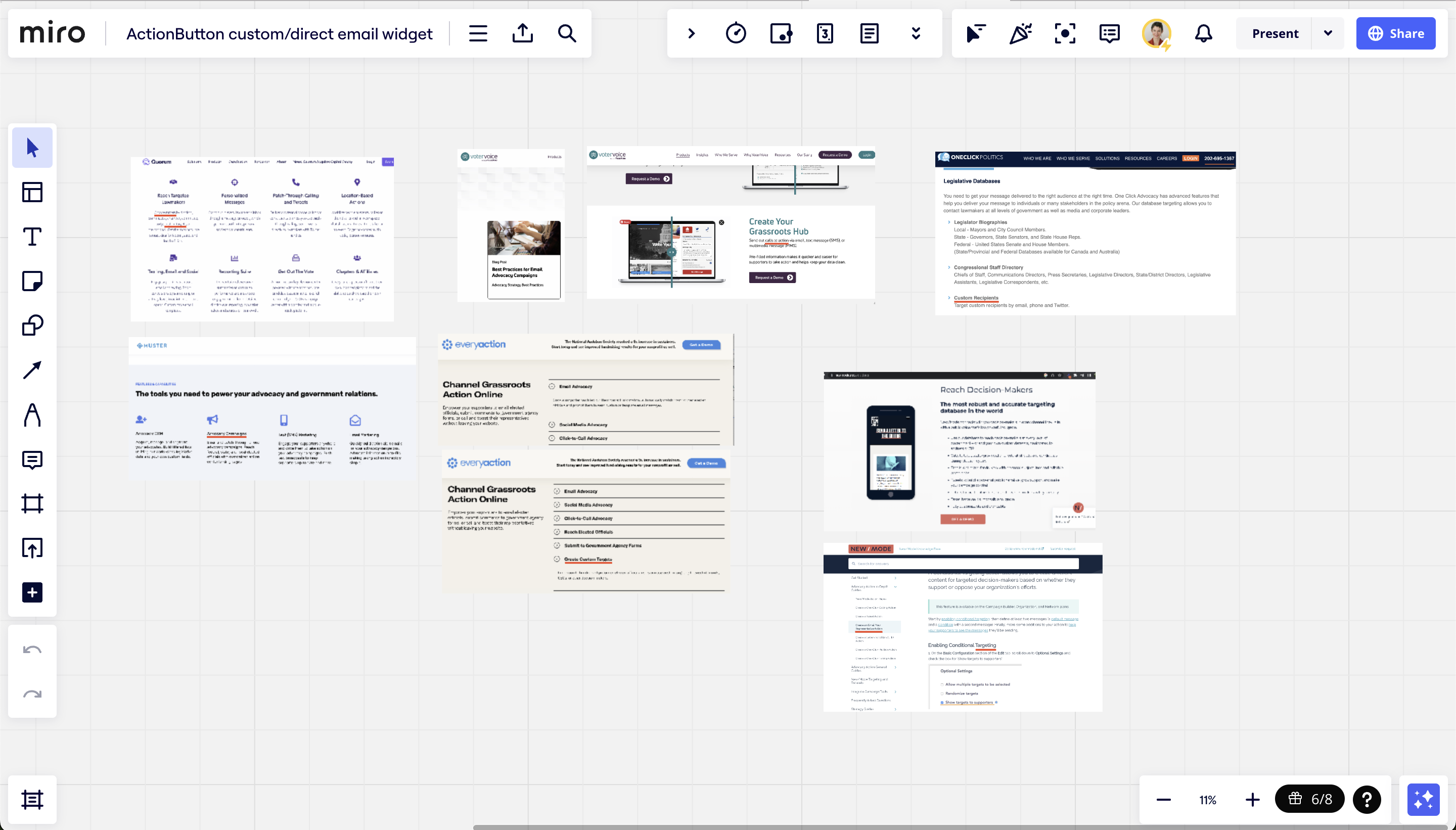 Process
As a product and design team, we made the decision to repurpose an existing internal-only feature that would allow customers to add their own recipients, or targets, instead of relying on a separate database of legislators. This would allow us to quickly release an MVP to customers and prevent churn and downgrades. By conducting internal stakeholder interviews, I validated the decision that a "custom email target" action would be valuable to our customers, as well as a tentative design direction.

Next, I built a clickable prototype in Figma and reached out to customers I found through our Productboard insights who had requested similar functionality. During usability testing, I was not only able to learn what improvements to the UX I should pursue, but also gained a greater understanding of customer use cases and ideas for future iterations.

Results and Takeaways
Since launching in March, the custom email target action type is outperforming the preview email action type by a factor of four to one, although we expect that to change as we get closer to election season.
"If we wanted to target mutliple people within some sort of communal setting - that's the piece that's missing."
During customer validation, I learned that customers wanted to set up multiple email targets in order to customize the messages their supporters could send to a group of decision makers. We were able to spin up this enhancement and launched it in October.